Metadata is "data that provides information about other data". Two types of metadata exist: structural metadata and descriptive metadata. Structural metadata is data about the containers of data. Descriptive metadata uses individual instances of application data or the data content.
Metadata was traditionally used in the card catalogs of libraries. As information has become increasingly digital, metadata is also used to describe digital data using metadata standards specific to a particular discipline. Describing the contents and context of data or data files increases their usefulness. For example, a web page may include metadata specifying what language the page is written in, what tools were used to create it, and where to find more information about the subject; this metadata can automatically improve the reader's experience.
The main purpose of metadata is to facilitate in the discovery of relevant information, more often classified as resource discovery. Metadata also helps organize electronic resources, provide digital identification, and helps support archiving and preservation of the resource. Metadata assists in resource discovery by "allowing resources to be found by relevant criteria, identifying resources, bringing similar resources together, distinguishing dissimilar resources, and giving location information.
Metadata Navigation is one of the most useful features that was introduced in SharePoint 2010.By enabling this feature, users can Filter or narrow down the display of Documents within a document Library.The feature is highly beneficial while working with Document Libraries that has large number of documents.
Although the new Search box (Find a File..) in SharePoint 2013 document libraries can be very useful to Search documents within the library but filtering documents by a Category or by a Metadata column can add a great value for efficient collaboration by the Team.Like the earlier SharePoint version, In SharePoint 2013, when enabled, the Metadata Navigation is added to the quick launch with the pre-Configured Navigation Hierarchies and Key Filters.
Brand new in SharePoint 2013 is the ability to apply friendly urls to pages, goodbye to /Lists/Posts/Post.aspx?ID=568 urls. Another huge improvement to Navigation is that we can manage it using the Term Store or Managed Metadata.
You will find the Term Store very familiar, it looks and acts the same so creating terms won't be too hard if you are used to SharePoint 2010. But in case it's your first time, Managed Metadata means that "Terms" or words, if you will, centrally stored and managed. You can delegate the rights to manage the Term Group and provide ways of writing a word based on the language.
Here is how to manage SharePoint 2013 Navigation using Friendly URLs
Click on Site Settings (now on the top right)
Click on Navigation under "Look and Feel" usually on the top right.

You will find yourself in the Global and Current Navigation settings menu. The Global Navigation is the menu at the top and the Current Navigation is the one on the left. For each of these you can choose to use "Managed Navigation" or "Structural Navigation"

What we need to do next is create our Navigation items in the Term Store. Lower in the page you will find an option to Open the "Term Store Management Tool".In the Term Store Management Tool, use the left pane to navigate to the Term Set you want to use for the navigation.

Using the little drop down arrow on the Term Set, Create Terms to reflect your desired navigation.

Using the little drop down arrow on the Term Set, Create Terms to reflect your desired navigation.

For each Term (navigation links) we have just created, use the tabs at the top to manage "Navigation" and "Term-Driven Pages".

You can choose between two Navigation Node Types:

Simple Link or Header
Term-Driven Page with Friendly URLThe Simple Link or Header

 

is the more traditional hyperlink to an item or create a heading to group links.

The Term-Driven is a little more powerful as it allows for friendly urls.

Next we will set the Friendly URL by moving to the next tab for the term, Term-Driven Pages. There you will find options to change the friendly url as well as setting the target page for the hyperlink

Time to see the results, notice my url

Don't forget that we are using the Managed Metadata Service (Term Store) which means you can have more than 1 level in the navigation

HostForLIFE.eu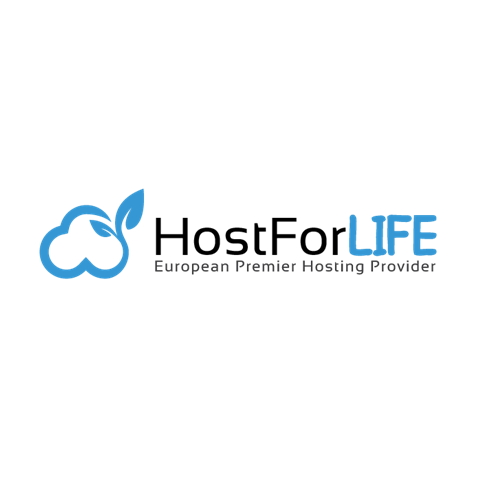 HostForLIFE.eu revolutionized hosting with Plesk Control Panel, a Web-based interface that provides customers with 24×7 access to their server and site configuration tools. Plesk completes requests in seconds. It is included free with each hosting account. Renowned for its comprehensive functionality – beyond other hosting control panels – and ease of use, Plesk Control Panel is available only to HostForLIFE's customers. They offer a highly redundant, carrier-class architecture, designed around the needs of shared hosting customers.